For high quality appraisals in the City of Marysville and Perry County, call BP Appraisal Services
As licensed appraisers, we have the extensive education and credentials to provide the type of reliable real estate value opinions that banks and national lending institutions require for home loans. With years of experience that only comes with doing the job, we're prepared to accept assignments pertaining to anything from starter homes to the most luxurious new construction.
For any of the following valuation services in or around Marysville, Pennsylvania, just call BP Appraisal Services:

Increasing your HELOC (Home Equity Line of Credit)

Removing Private Mortgage Insurance by helping determine if you have 20 percent equity in your home

Mortgage professionals looking for an experienced Perry County appraiser

Divorce settlements when the value of the shared home is needed

Setting a home's listing price whether you're a consumer wanting to do a FSBO or an agent assisting a homeowner

Challenging a home's assessed value if you live in an area where home prices have gone down

Review appraisals: Reviewing the work of other appraisers in or around Marysville, Pennsylvania

Expert witness testimony when a reliable local authority on Pennsylvania property values is required

Determining market value on a home related to a bankruptcy

Reporting present or past market value

Getting an accurate, yet affordable, floorplan sketch and appraiser-verified estimate of a home's square footage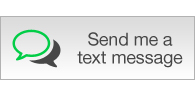 More news...
This service is supplied by Bankrate.com and is protected by copyright and owned by Bankrate.com.
---